Offset your Carbon Footprint with Zeemcoin
86 tons of CO2 absorbed after 50 years
IMPACT
2 tons of CO2
absorbed in a year
About the project
Zeemcoin Valley aims to plant 600 trees in the province of Málaga, Spain. 
Promoting sustainability and environmental conservation through tree planting is an end that closely unites us with our values ​​and objectives.
In collaboration with Folia Project, an organization dedicated to reforestation, you will be able to purchase trees with ZEEM tokens in the Zeemcoin App and receive a certificate that accredits you as its owner.
In addition, by being part of the Carbon Footprint compensation project, you generate Carbon Credits and have the opportunity to participate on the planting day.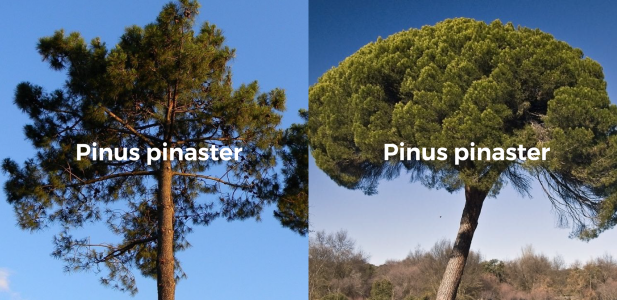 The trees will be planted within the planting season, from autumn to winter, to guarantee their survival and establishment.
With Zeemcoin Valley, we want to contribute to the creation of a greener and more sustainable future, and we encourage everyone to join our initiative to plant trees by downloading the Zeemcoin App.
About the team
The team behind the Zeemcoin Valley project is led by Luis Cardalliaguet Muñoz, forest engineer and CEO of Folia Project, an organization dedicated to reforestation and environmental conservation with more than 35,000 trees planted.
Luis has experience in the sustainability and environmental sector, and has led reforestation projects in the southern provinces of Spain that suffer the most from the consequences of climate change and desertification.
Together with him, a team of experts in sustainability and technology works to make the Zeemcoin Valley project a reality, with the aim of promoting reforestation and environmental conservation.
How to plant trees?
Access the "Shop" section of the Zeemcoin App, there you can buy trees by clicking on "Zeemcoin Valley".
You must have 35 ZEEM tokens available in your account.
1. Transfer 35 ZEEM tokens to this Polygon account:
0xc9B7F74C4a21FA5Af7F229E1748C68A5DA8A0CBd
2. Fill in the following form to get your tree.
Once you buy the tree, you will receive a certificate that accredits you as its owner, which can be downloaded in digital and printed format.
You will have access to your tree's data, including species, location, environmental benefits, and CO2 absorption capacity.
You will also have the option to plant it yourself and visit your tree in person to see how it is growing.
Trees absorb and reduce the amount of CO2 in the atmosphere and help combat climate change.
Carbon Footprint reduction
By planting trees, we can offset our greenhouse gas emissions and reduce our Carbon Footprint.
By planting trees, we can protect soil quality and reduce the loss of fertile soil.
Trees also absorb other pollutants from the air and help improve air quality and protect our health.
Trees provide natural habitats for many species of animals and plants.
Planting trees in Zeemcoin Valley not only helps reduce the Carbon Footprint, but also creates jobs in the supply chain, from producing seedlings to planting and maintaining the trees.
In addition, the active participation of local communities in the planting process is promoted, which contributes to strengthening social ties and fostering environmental awareness.
Improvement of quality of life
Improving the quality of life for local communities is another benefit of Zeemcoin Valley.
Planting trees in urban areas can reduce air pollution, provide shade, and improve air quality.
In addition, the creation of sustainable local jobs and the promotion of environmental education can foster the economic and social development of local communities.
Join the tree planting project for a greener and more sustainable future
Download our App!