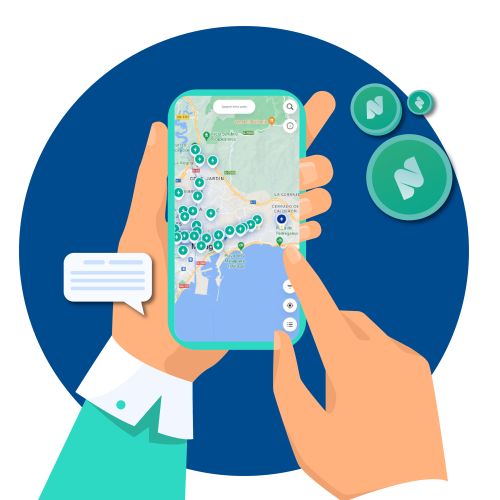 How does it work?
Through our mobile application you can find charging points and see the reviews carried out by the rest of the community and find which one best suits your needs.
Rate fast charging points and earn ZEEM, which you can exchange for a wide range of products and services in our shop.
Take part of the project that will revolutionize the electric mobility industry. Download our app and help us improve the charging experience for electric vehicle users in Europe.
Join to promote eMobility
Find and rate the best charging points through the Zeemcoin app
Accessibility
We help you find charging points easily
Take part
Thanks to your reviews we improve the information of the charging points
Leaderboard
The more you participate, the better the rewards
Rate
Give us your opinion about the charging points you visit
Rewards
For every daily review you will be rewarded with ZEEM
ZEEM
Use it in our shop to get discounts and much more
Why Zeemcoin?
The most complete App
Access the entire network of European fast charging points and information on their quality, the area and the services that are available to be able to plan the best trip in your electric vehicle.
A new experience awaits you
Thanks to our innovative technology and our advanced points system designed specifically for the electric mobility sector, you will live a unique experience.
Your participation is rewarded
We are the only charging point locator app that rewards user feedback.
Join our community on Discord
We discuss news related to the eMobility, as well as all the news of this project.